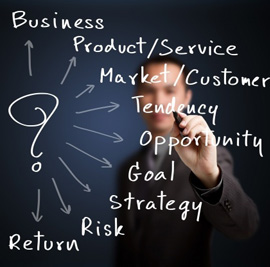 Analysis & Strategy
Our experts are skilled with a variety of types of statistical analyses.
Customer Studies
Receive a ranked and prioritized list of your customers' wants and needs.
Business investment
We advise you as well and efficiently investment and expand your business.
Software development
Our software developers create special applications for expand your business.
Build web sites & web portals
Our web developers create special web applications for your business